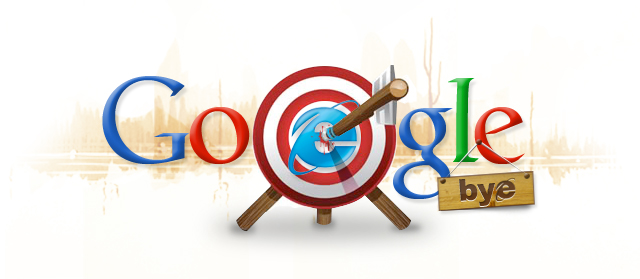 This post is a response to a recent blog article I read: http://bit.ly/dsJW94
I think I speak for all designers and developers when I say "good riddance".  I will now show any client that requests that their website works on IE6 that article. We recently had a client that insisted their site work perfectly on IE6. This required a lot of extra time and effort, all for a minority of users that must be computer illiterate not to have upgraded browsers already. From now on we will not be supporting IE6 unless specifically requested.
I do feel it all comes down to the target market the site is built for; some websites still have IE6 in the high teens in terms of user percentage. Abandoning that much of an audience, might be detrimental to a business. However, as designers, we are constantly trying to make a business look the best in their field in order for a customer to trust and choose them when purchasing their products or services. By coding for IE6 this is almost impossible as the competitor will most like have a more exciting, user friendly and up to date website. You wouldn't go to war with stick and stones so why take on you competitors with a substandard website.
As a newly converted Mac user, I am glad I don't have anything to do with IE on my personal MacBook. I highly recommend to all you out there to use Mozilla fire fox, in the word of Steve Jobs "It just works". Also, Adobe have an awesome browser tester, Adobe BrowserLabs.